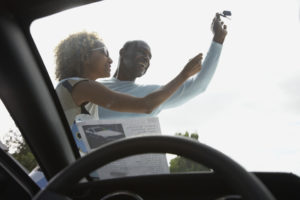 Leased and retired rental vehicles have created a swell of available used vehicles in the marketplace. Many are in excellent condition and may have a portion of the original factory warranty remaining on the car. For these reasons, buying a used car may be appealing to you. Follow these tips when considering a purchase so that you get the biggest value for your money.
Exterior
Check the exterior carefully for deep scratches and dent. Don't forget to look at the roof. Look at the gaps between body panels. If space is inconsistent – too tight or too wide, it may indicate a structural shift under the panels. Look carefully for rust, along edges of wheel wheels, at bottom of body panels. Check that all exterior lights are working and that none of the light lenses are broken or cracked. Open and close all doors, hood and trunk. All tires should be the same brand and model. Use a tire tread depth tool to measure the remaining tread on tires. Check the sidewalls for bulges or any signs of cracking and dryness.
Don't be sold on a used car just from looking at the exterior. You can't tell the real condition of a vehicle until you've inspected the underside.
Interior
Since you'll be spending a fair amount of time inside the car, you'll want to make sure the interior is free of odors. A musty mildew smell may be an indication the vehicle was in a flood, or at the very least, has some type of water leak. Touch the carpets to see if there is any moisture. Check the trunk for moisture and odors as well. Try all the buttons and levers, checking the windshield wipers, seat adjustments, heater controls, fan and AC controls. Check all the windows, from each of the window control positions. If the vehicle has an aftermarket radio/stereo system, inquire about the installer credentials. Sometimes a DIY job creates more headaches down the road, especially with something as critical and delicate as electrical wiring.
Check the upholstery for stains, including the headliner. Any unusual staining on headliner can be an indication of leaks.
The engine compartment
First impressions are important. If you see an oily greasy engine compartment, you may be looking at trouble. Hoses should feel firm, not mushy and certainly not cracked and dried out. Check belts as well; firm, not mush and no cracks. The battery (hopefully it's located in your engine compartment), should have clean terminals and not be covered by a greenish-white corrosive build-up. Ideally, the battery terminals should be greased and cables tight. If the battery is not in the engine compartment, check under the passenger seats in back of vehicle. Obviously with the battery located here, it will be in a much cleaner condition as it's not in contact with any elements.
While the engine is cool, check the color of the antifreeze. It should be light green, light orange, pink or blue. It should never look like thick chocolate milk or rusty-red sludge. If it's brownish in color, it is possible that a liquid sealant was added to the coolant in an attempt to slow down or seal a coolant leak. This could be a big problem-car, depending on your budget and time.
Regardless of the seller – dealer or private party –insist on taking the vehicle to your mechanic for a full inspection and test drive. If the answer is 'no', you may want to ask yourself what is the seller not wanting you to see? Be wary of someone selling a car that refuses an independent inspection.
Ask for copies of service records and the location of the previous service shop. Don't forget to use online tools such as CARFAX and the vehicle recall feature at https://www.nhtsa.gov/recalls.
Are you buying a used car soon?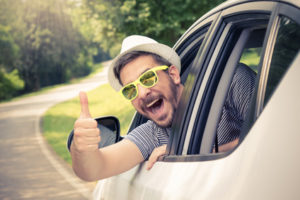 Bring your new used car to our mechanic shop, and for just $49.95 you'll get a full inspection and write-up of the vehicle's condition. The inspection is a great tool to have before you purchase, so that you have information for negotiating. We'll test drive, and inspect on the hoist. You can feel confident that we'll thoroughly inspect the suspension, exhaust, steering components, wheels, tires and brakes and look over the engine compartment. Fluids that are accessible – we'll check their condition and level. We provide you with a report indicating items that may be maintenance items in the near future. With this information, you can budget your new used car expense against what you're willing to invest in.
Call our mechanic shop today at 517-592-5987 (extension 2) to set up a Used Car Inspection. We can usually schedule the appointment within a day or two of requesting an appointment.