Current Tire Rebates Offered: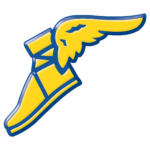 Purchases a set of (4) four qualifying Goodyear, Dunlop, Fierce, or Kelly tires, they may be eligible for up to an $80 rebate. Offer is valid on tires purchased between January 1st and March 31st, 2018. Rebate is paid in the form of a Goodyear Prepaid MasterCard® Card by online submission or mail-In rebate. Amount doubled (up to $200) if purchased on Goodyear Credit Card.
Get a $20, $40, $50, $60, $70 or $80 mail-in rebate on select Goodyear, Dunlop, Fierce, and Kelly tires.
An added benefit of purchasing tires from Irish Hills Collision & Service – we offer free tire rotations (when scheduled with oil change service) and free tire repair when you purchase a set of (4 or more) tires.