For many families, cars are huge, long-term investments second only to homes. Many are looking for ways to keep their cars on the road longer and make them safer to continue to serve their needs for years to come.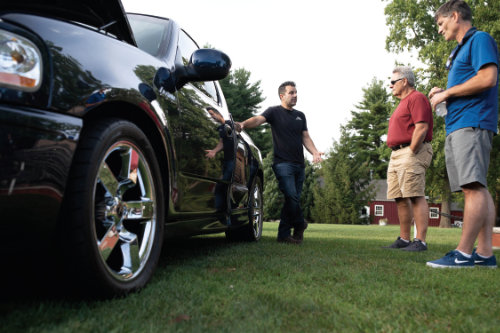 No matter what or where you drive, you can keep your current vehicle looking and performing its best – and even update it to make it safer – with these tips inspired by eBay Motors' Parts of America tour, a cross-country tour exploring unique car cultures across America.
Choose the Right Tires
If it's time to trade your tires in, take the time to learn what options are available for your vehicle. For those in fair weather states, summer performance tires offer the best possible fuel efficiency all year round. Families living in milder states with occasional snow may consider all-season tires that trade efficiency for safety on a variety of surfaces. Finally, when it comes to driving in a winter wonderland, there is no substitute for specialized rubber and tread patterns – purchase a dedicated set of snow tires to ensure you're safe all winter long. No matter your situation, a new set of tires can maximize safety and extend the life of your car.
New Look, New Ride
One way to breathe new life into your ride is to take it to the next level aesthetically. With enthusiast communities growing around nearly every make and model of vehicle, it's easy to find parts to make your vision a reality. One of the most eye-catching additions is a new set of wheels, and there are thousands of brands, styles and sizes to choose from for every car. The addition of front, side and rear aerodynamics kits, such as front splitters or rear spoilers, can give any ride that athletic look. Upgrading stock headlight and taillight units – many fitted with high-visibility LEDs – has never been easier.
Upgrade Your Tech
Safety and creature comforts alike can add to your enjoyment of your vehicle, even if you've been driving it for several years. Many cars can be updated with the latest and greatest features available in new rides, including high-tech infotainment equipped with digital assistants, front and rear cameras, parking sensors, blind spot warning and even collision avoidance systems. As families look to extend their cars' lifespans, these technology upgrades can make driving comfortable and safer.
Power and Performance
While looks and tech can bring new experiences to your car, no change has quite the same impact as improving its performance. Options abound for those looking to improve the power and handling of their ride, such as replacing the exhaust system, lowering springs, adding a coilover kit or conducting a full suspension replacement.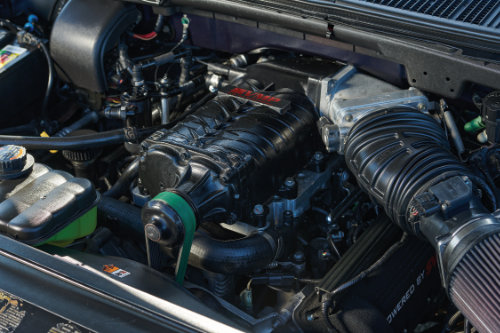 Find Purpose-Built Parts
Whether you're an amateur DIY-er looking to maintain and make small upgrades to your vehicle or an expert looking to make bigger modifications, finding parts and accessories that fit your vehicle is crucial. From hard-to-find performance modifications to made-to-fit cosmetic accessories, eBay Motors offers parts and accessories for nearly any vehicle, skillset and project. The app offers an entire catalog of inventory with 122 million live parts listings at any given time, giving auto enthusiasts the ability to purchase from an expansive inventory from the convenience of a smartphone. What's more, features like Buy It Now, My Garage and Fitment Finder enable users to easily search parts and accessories, verify the items fit their vehicle and make immediate purchases for what they need.
Skip the Wait
The global supply chain continues to recover from disruptions that have stretched back several years, and many customers are feeling the strain when it comes time to upgrade, maintain or repair their vehicles. Some shops around the country are quoting waiting times of several months just to have the right part delivered for service. However, families can find relief and get their car back on the road quicker by looking online to source their much-needed parts. In fact, many technicians work with customers to have parts delivered directly to their shop from online sources to expedite and simplify the process.
Auto enthusiasts can find more helpful tips, tricks and resources at ebaymotors.com.